Stainless Steel Printing System MAG10x100L
Embossing Machine Magazines eKUBE, Article number: 920-90004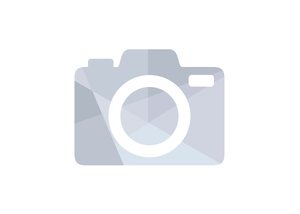 Features
Productivity: up to 120 markers/hour
Marker handling:
stacking loading concept
hopper capacity (200 plates)
side eject
universal clamp holder
Marker types:
MBM10x60L
MBM10x80L
MBM10x100L
MBM14x100L
MBM19x90L
Embossing drum configuration:
embossing drum with 60 characters
standard typer (alphanumeric)
4mm emboss character size
Letters A to Z, Numbers 0 to 9, Symbols ().'/#&-+
Power requirements: 230VAC 50/60Hz
Dimension: 420 (W) x 420 (D) x 320 (H) mm
Weight: 34 kgs
Application
The eKUBE features a silent embossing mechanism can therefore be placed in any industrial or office environment without disturbing employees.
The eKUBE is equipped with an automatic indexing loader and finished markers are ejected through a side slot.
Built-in software provides easy user interface. Data entry is via a portable storage media or wireless LAN.
Embossing Machine Magazines eKUBE is suitable for following markets and industries
Defence Industry

Offshore Industry

Shipbuilding

Rail Transportation Sector

Solar Energy Sector

Wind Energy Sector

Electrical Installation

Electronics Industry
| | |
| --- | --- |
| Colour | Metal (ML) |
| Description | The eKUBE is a compact, portable, fully functional, standalone embossing machine. Specially designed to provide low/medium volume Stainless Steel marking application. eKUBE, ideally for industrial applications that requires lower processing speed than that offered by more expensive systems or as a back-up unit for larger systems. |
| Package Quantity per | pcs. |
| PART DESCRIPTION | MAG10x100L-SS304-ML |
| Product Family | Embossing Machine Magazines eKUBE |
| Product Group | Stainless Steel Printing System |
| | |
| --- | --- |
| Material | Stainless Steel (SS304) |
| Material | SS304 |