MACH INNO TECH 2020
Oraș: Sofia
Data: 06/04 - 09/04/2020
Târg internațional de mașini, tehnologie și echipamente industriale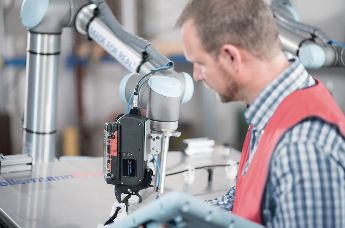 HellermannTyton va participa din 6 până în 9 aprilie 2020 la MACH INNO TECH din Sofia, standul B2-7.
Aveți nevoie și de ajutor profesional în ceea ce privește gestionarea cablurilor? Personalul HellermannTyton este încântat să vă ofere sfaturi și soluții.
La HellermannTyton puteți testa singuri produsele și puteți obține mostre pentru casa sau biroul dvs.
Produsele marcante includ noua imprimantă de transfer termic TT431, care nu numai că impresionează prin viteza și calitatea sa bună de imprimare, dar poate fi integrată cu ușurință și la locul de muncă datorită greutății reduse și a designului compact și a familiei WIC, care oferă rapid și ușor marcarea pe cabluri.
Veți găsi, de asemenea, produse precum: Autotool 2000 CPK, pistol pentru coliere care realizeaza legăturile de cablu sub o secundă, paturile de cablu inovatoare HelaDuct și accesoriile acestora, sau familia noastră HelaTape, care oferă o gamă largă de benzi adezive electrice pe bază de PVC și cauciuc, ideale pentru izolarea, atașarea, îmbinarea, sigilarea și marcarea cablurilor, doar la standul nostru!
În plus, noua noastră gama de coliere FlexTack pentru legături de cabluri și o diversitate de pistoale pentru aplicarea de coliere sunt pregătite pentru a fi testate de Dumneavoastră la standul nostru!
Vizitați-ne la standul B2-7 și descoperiți portofoliul nostru de produse versatile și de înaltă calitate!
Echipa HellermannTyton vă așteaptă cu nerăbdare!
Dacă aveți întrebări suplimentare, vă rugăm să contactați: Marketing@HellermannTyton.at
International trade fair for automotion, robotic and mechatronic
HellermannTyton is from the 6th until the 9th of April 2020 part of the MACH INNO TECH in Bulgaria, booth B2-7.
Are you also in need of professional help around cable management? HellermannTyton staff are happy to provide you with advice and solutions.
At HellermannTyton you can test the products yourself and get your own sample bag for your home or office.
Highlight products include the new TT431 thermal transfer printer, which not only impresses with its speed and good print quality, but can also be easily integrated in the workplace thanks to its low weight and compact design, and the WIC family, which offers quick and easy marking on cables.
You will also find products like the Autotool 2000 CPK, which bundles cable ties under one second, our innovative wiring duct HelaDuct and their accessoires, or our HelaTape Family, which offers a wide range of PVC- and rubber-based electrical tapes that are ideal for insulating, attaching, bundling, sealing and marking cables, at our stand!
Additionally our new flexible cable tie mount FlexTack and our wide varity of application tools are ready to be tested form you at our stand!
Visit us at stand B2-7 and discover our high-quality and versatile product portfolio!
The team of HellermannTyton is looking forward for you!

If you have further questions, please contact: Marketing@HellermannTyton.at