Manual Processing Tool with Plastic Housing MK7HT
MK7HT up to 4.8 mm strap width, Cikkszám: 110-07000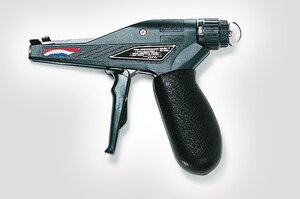 Tulajdonságok
Light glass-fibre-reinforced housing
Ergonomic design
For cable ties up to 4.8 mm width
MK7 HighTension version with higher tension force than MK7
Consistent tensioning and automatically flush cutting
Infinitely adjustable tension force combined with three-step quick adjustment
Tanúsítványok
Felhasználás
MK7HT application tool is mainly used to apply cable ties in harness making industries.
MK7HT up to 4.8 mm strap width az alábbi iparágban használhatóak
Solar Energy Sector

Wind Energy Sector

Rail Transportation Sector

Automotive Industry

Electronics Industry

Aerospace Industry

Shipbuilding

Defence Industry

Telecommunication
Colour
Black (BK)
Description
MK7HT
Description Short (BMEcat) (max. 150 characters)
Manual Processing Tool for Cable Ties up to 4.8 mm strap width
Operation
manually
Pack Cont.
1

pc.

Package Quantity per
pcs.
PART DESCRIPTION
MK7HT-PL/GF-BK
Product Family
MK7HT up to 4.8 mm strap width
Product Group
Manual Processing Tool with Plastic Housing
Strap Thickness max.
1.5

mm

Tension Setting Tools
Adjustable
Tool property
Manual clipping
Tool suitable cable tie material
Plastic
Type
MK7HT.9A
Strap Width max.
4.8

mm

Strap Width max. (G) (imperial)
0.18

"
| | |
| --- | --- |
| ELV compliant Dir. Art. 4 (2) | YES |
| Hazardous good | No |
| Material | Plastic (PL), glass-fibre reinforced (GF) |
| Specifications | |
| UL Listed (US and Canada) | No |
| UL Recognized (US and Canada) | No |
EAN / GTIN
4031026103013
Packaging 1 - Height (m)
0.055

m

Packaging 1 - Length (m)
0.26

m

Packaging 1 - Qty
1
Packaging 1 - Type
Carton
Packaging 1 - Volume (m³)
0.00307

m³

Packaging 1 - Weight (kg)
0.44

kg

Packaging 1 - Width (m)
0.215

m

Weight
0.29

kg
| | |
| --- | --- |
| ETIM 6.0 | EC000453 |
| ETIM 7.0 Key | EC000453 |
| UNSPSC Key | 39121703 |