MBT-Series ties: Dependably strong, safe and durable
Discover our range of stainless steel ties with a metal ball-lock
Stainless steel cable ties are widely used in industrial applications where strength, durability, and resistance to harsh environments are required.
About MBT metal ball lock cable ties
Made from SS304 and SS316 marine grade stainless steel MBT-Series ties are fully resistant to heat, corrosion, vibration, chemicals and weathering. They are also non-burning, non-magnetic and designed so that they can be applied efficiently and safely with no sharp edges.
Quality you can count on
Manufactured in the United Kingdom from stainless steel produced in Europe, HellermannTyton MBT cable ties offer excellent value for money with the benefit of regional supply and immediate availability.
Benefits of MBT-Series stainless steel ties at a glance:
Dependably high loop tensile strength (range: 540 N to 2,700 N)
Non-slip stainless steel ball-lock will not loosen under tension
Non-burning and withstands heat up to +538 °C
Resists corrosion, chemicals, weathering and radiation
Non-magnetic metal ties that meet and exceed IEC 62275
Comply with maritime standards like DNV, ABS and Bureau Veritas.
Recommended: HDT16 application tool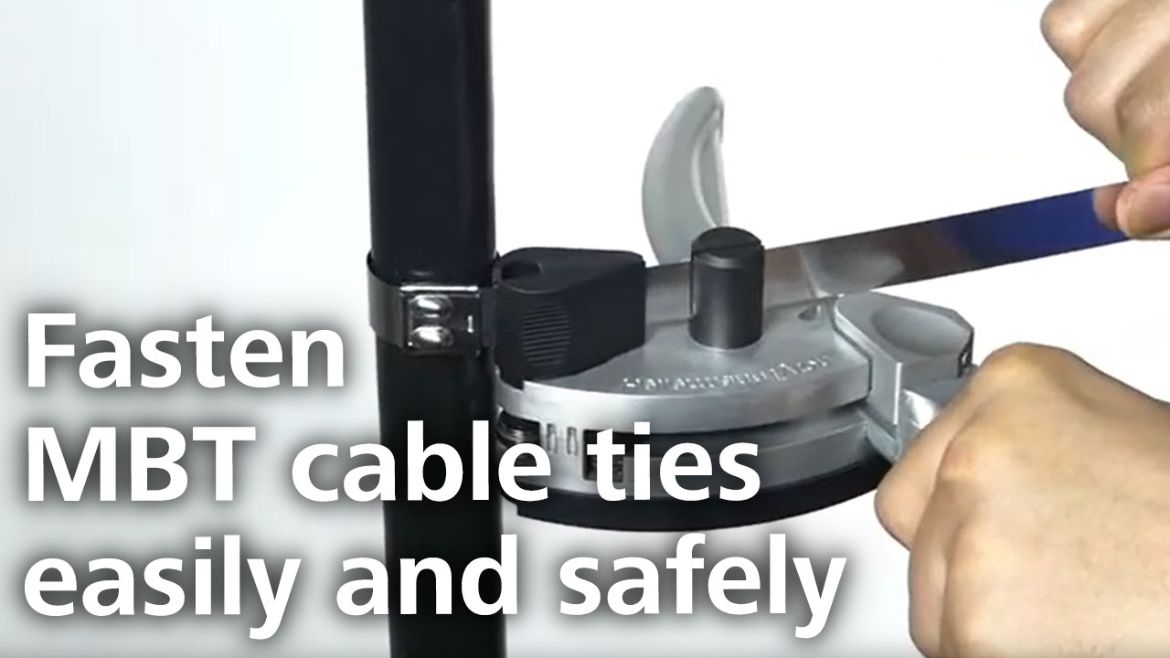 We recommend using a manual cable tie application tool like the HDT16 to tension MBT ties up to 16 mm in width. It ensures that they are cut flush and precisely without leaving any sharp tail protrusions.
For applications that require a specific tension force, we recommend the MK9SST manual cable tie gun or the MK9PSST pneumatic cable tie tool for stainless steel bands up to 16 mm width.
Tip: To reduce the risk of contact corrosion, we recommend using the polyester-coated MBT or adding the LFPC Protective Channel made from polyolefin when installing on dissimilar metals and smooth surfaces.
Please contact us here
If you require any specific information about MBT-Series products, your local HellermannTyton sales representative is ready to respond to your query.
Simply fill out the form below with your details. We will contact you as soon as possible to arrange your demonstration.