Cable rods: Clever solutions around cable installation with Cable Scout+
Cable Scout+: Easy-fit cable rods to install cables in a safe way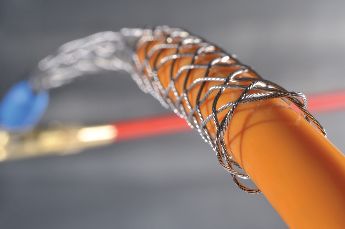 Cable Scout+ is a professional cable routing tool which enables installers to easily route cables, saving time, even with the most challenging installations and places difficult to access.

Cable Scout+ impresses with its new design and improved functionality. Due to a remodelled grip the cable rods can be easily screwed together. All components, rods and attachments, can be stored in the handy storage and carrying bags. Cable Scout+ is supplied with a range of useful standard accessories. Additional accessories can be purchased separately.

This practical and self-explaining cable installation system facilitates the quick and easy installation of cables via suspended ceilings, behind walls or under floors and many other applications.
Accessories for Cable Scout+
Cable Scout+ is supplied with a range of useful standard accessories. Additional accessories can be purchased separately.

Cable Grips are designed to grip objects and provide reliable and time saving method of securing cables and pipes to the rods. Just open the grip by compressing the braid, push the grip over the cable or pipe and release the grip, which will contract and establish a tight grip on the cable or pipe to the cable rod set.
Features and Benefits
• Accessory kit includes a lot of useful tools
• User can inspect, illuminate and retrieve
• Cable grips allows a very fast way to pull cables
• Whisk glides smoothly over obstacles
• LED Beam brings light into the dark
• Strong magnet lifts metallic tools up to 2.5 kg weight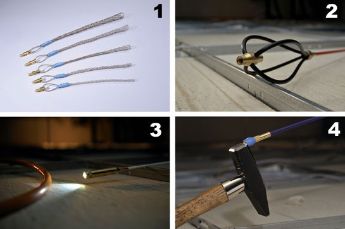 1. Cable Grips are available in five different sizes to attach a wide range of cable diameters.
2. The whisk allows the rod to glide over obstructions easily.
3. The Cable Scout+ Beam - a perfect tool for seeing into cavities.
4. The strong magnet lifts a metallic tool of up to 2.5 kg.
TYPE
Description
Article-No.
CS-SA

Accessory Kit: Includes a 15 cm long flexi lead, gender changer, mini hook, tuff hook,
mini eye, split ring, round bullet, flat bullet, single magnet, chain

897-90004
CS-ACG1630

Cable Grip: Suitable for diameter 1.6 - 3.0 cm

897-90027
CS-ACG0415

Cable grips: Suitable for diameters 0.4 - 1.5 cm

897-90026
CS-AW

Whisk: Enables cables to glide over rough and uneven surfaces.

897-90018
CS-AB

Beam: Useful for inspection purposes in dark surroundings.

897-90016
CS-AMG2

Strong Magnet: A helpful tool to lift metal tools with up to 2.5 kg weight

897-90015
Rod pairs: Cable Scout+

The flexible cable rods made of glass-reinforced plastic (GRP) are simply screwed together and fitted with clever attachments. Three diameters and different bending radii guarantee high flexibility at work.
The rods can be bent, pushed or pulled and bear cable weight even up to 200 kg.
Details rod selection
| | | | | |
| --- | --- | --- | --- | --- |
| TYPE | Content Rods | Flexibility | Ø D | Article-No. |
| CS-P6 | One pair of 1 m blue rods | strong | 6.0 | 897-90007 |
| CS-PN | One pair of 1 m nylon rods | fully flexible | 5.0 | 897-90008 |
| CS-P5 | One pair of 1 m red rods | medium | 5.0 | 897-90006 |
| CS-P4 | One pair of 1 m white rods | flexible | 4.0 | 897-90005 |
Cable Scout+ helps: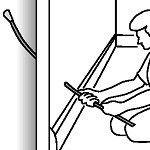 ...in cavities...
...through small access holes...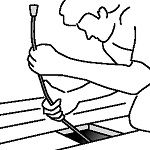 ...under floor installations...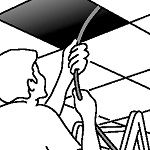 ...and over suspended ceilings