Innovative gel filled cable joints for reliable cable connections.
RELICON gel-filled cable joints for easy and time-saving application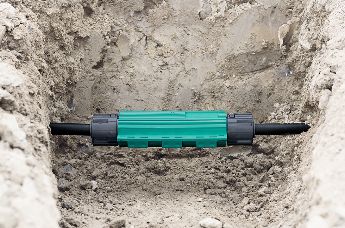 RELICON gel-filled cable joints for connecting cables in-/outdoor and under ground, consist of a robust shell and flexible RELICON gel. The gel-filled cable joints meet the highest electrical engineering standards and offer mechanical protection and insulating in one easy step – the installer saves time and does not require any special tools or accessories for the installation.

RELICON gel technology offers a variety of special advantages. The gelfilled cable joint is quick and easy to install. The moulding shells are made of impact-resistant PP with an integral film hinge.

RELICON straight-through gel-filled cable joints are temperature-resistant up to 130 °C, are non-labelled and can be stored for an unlimited period. Consequently, HellermannTyton offers gel filled cable joints in a wide range of sizes covering the technical requirements of all common cable cross sections.
The optimal gel technology for your application
Gel technology from RELICON by HellermannTyton: gel filled cable joints for extreme demands.