11 tips & tricks for PV installers in harsh environments
14
Whether you're in searing heat, freezing cold, or sticky and humid conditions, we've got some ideas to make the job easier.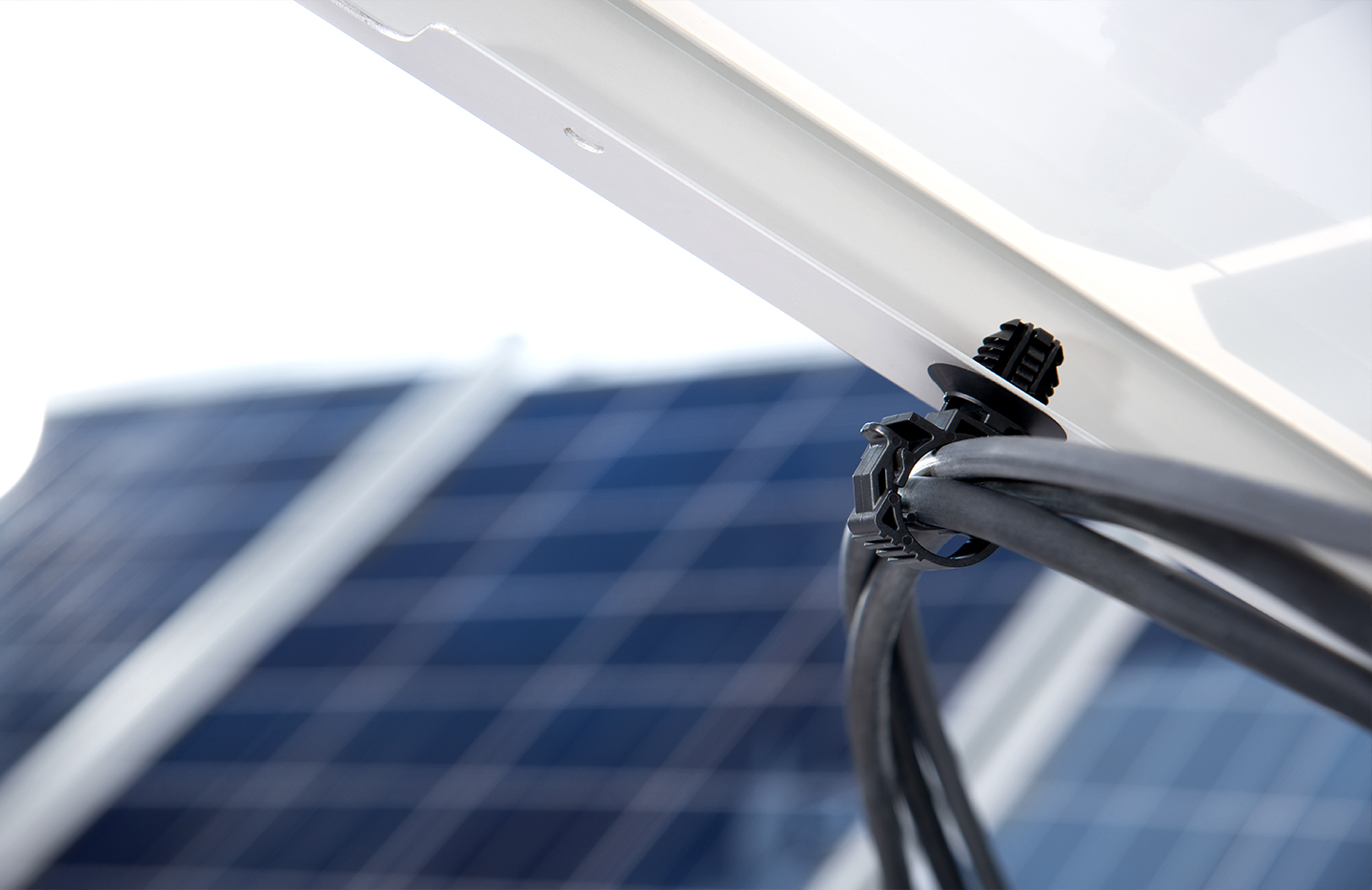 1. Walk tall on fir tree feet
Mention "fir tree feet" to a lay person and they might think you've got weird toes. But seasoned solar installers know what we're talking about. This "fir tree" in the picture is actually part of our LOC series locking clamps, our fixing element for oval and round pre-stamped PV module holes. The clamp with the "fir tree" foot prevents direct contact with module holes. When the wind blows, the tide's high, the waves wash, the trackers track and the wires and cables are shaking and moving, everything is held firmly in place, undamaged by sharp edges.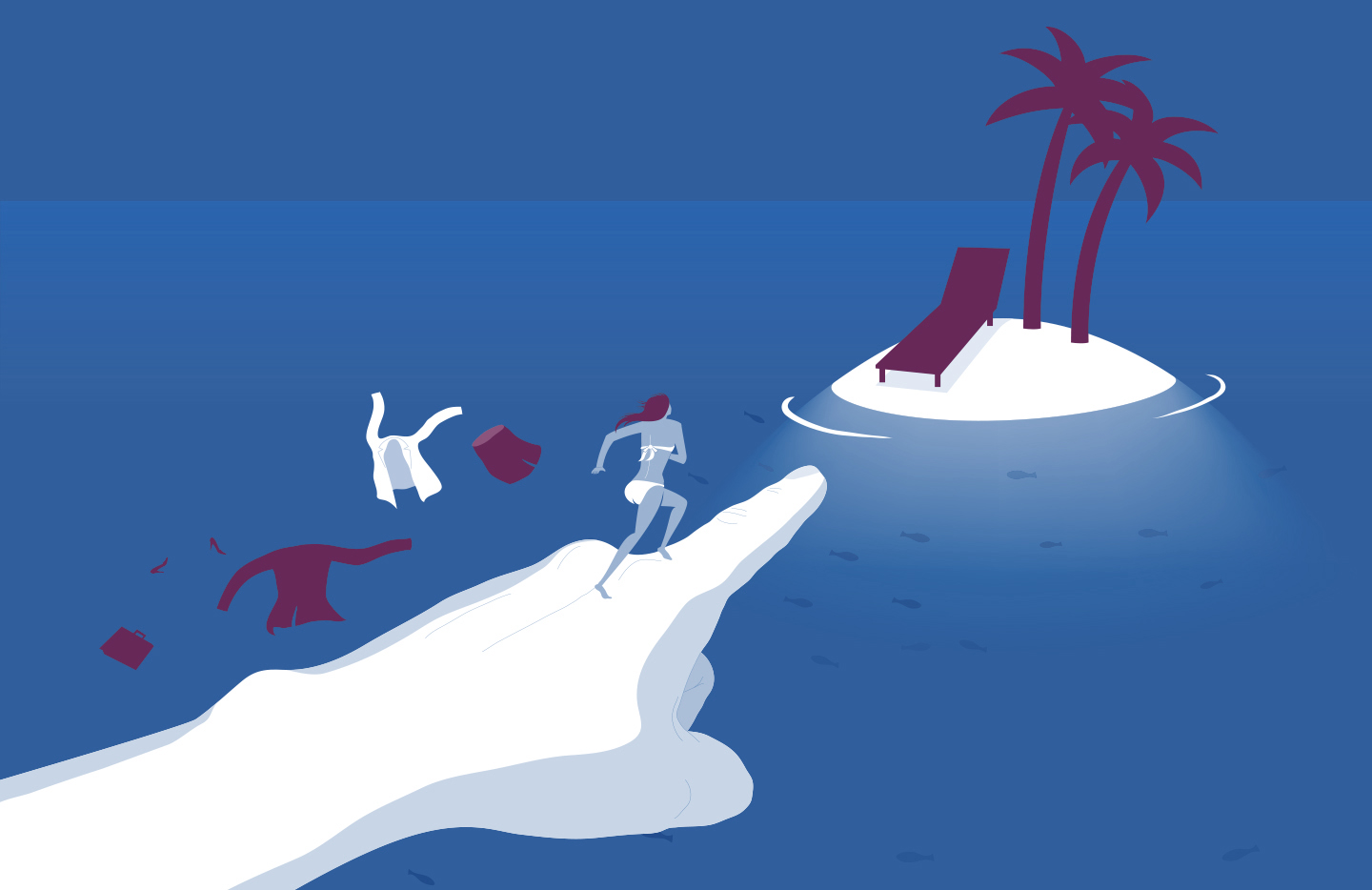 2. Trouble in paradise
Imagine a magnificent, remote location on a rocky coastline. Waves are lapping tranquilly into an idyllic cove nearby. It doesn't sound like such a bad workplace, does it? Just a few hundred metres inland, you're sweating it out to install wiring, cables and hoses. But are the retainers fit for this "Paradise"? UV radiation, cold temperatures, salt air and chemical reactions – choose the right materials and you'll avoid trouble in Paradise.
3. Not just fish and vegetables get snap frozen
There it is again, that "fir tree" foot. But this time we see a rugged little individual we call the SC series solar clip. It´s high-impact modified and heat and UV stabilized for harsh environments. You can just snap it quickly into place without tools – so quickly that you won't get snap frozen in the worst cold when installing this.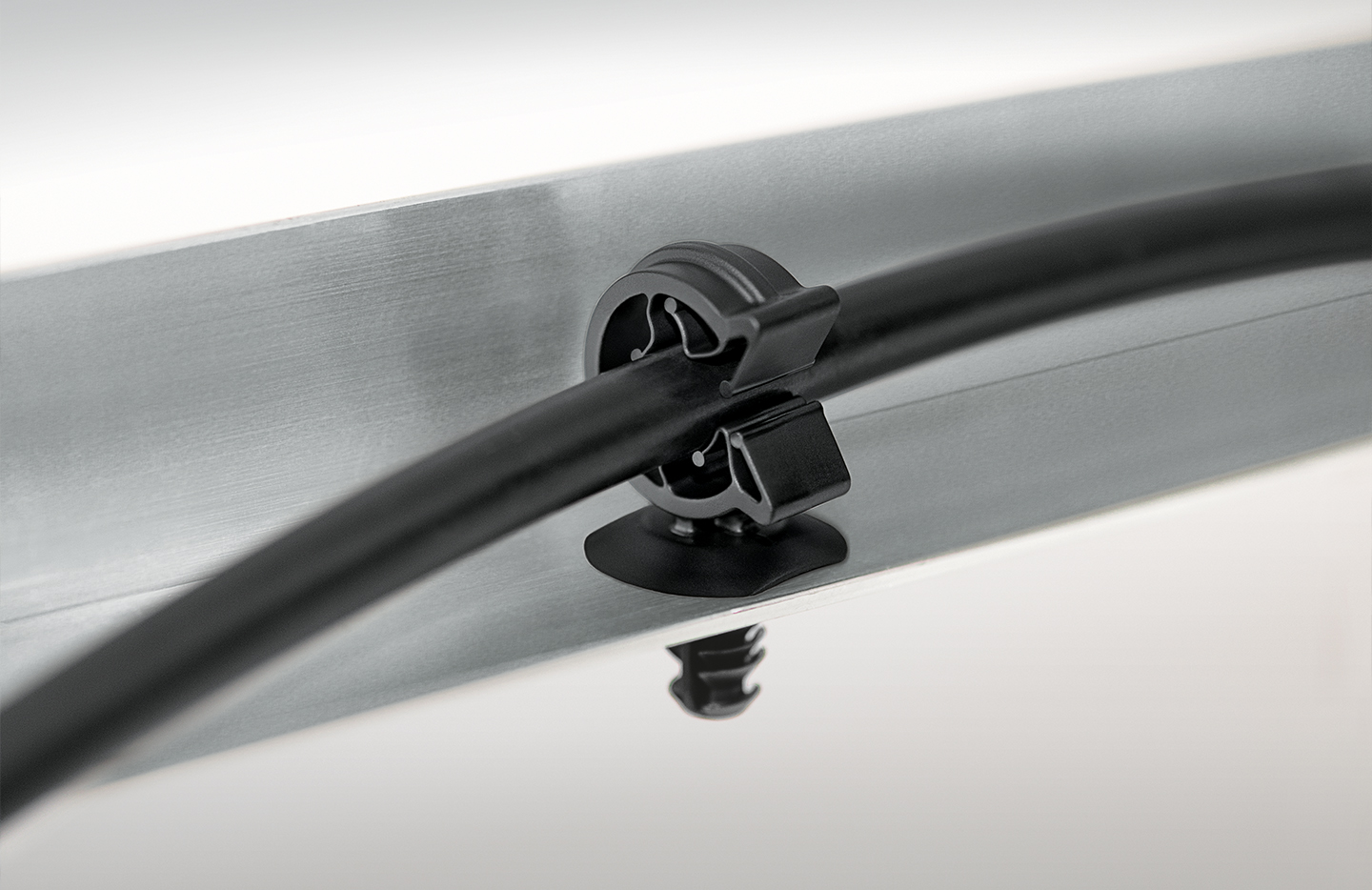 4. Keep your zip fly closed, especially when it gets cold
Now, can you imagine walking around all day with your zip fly undone? Pretty embarrassing, isn't it? Well, you're not going to feel all that comfortable either if all the cables on your solar installation start to "unzip" and dangle. If the intervals between fixing points are not right to support the cable weight, your cable will "unzip" along the length and breadth of the solar installation. PS: Don't forget that snow and ice on cables increase the weight.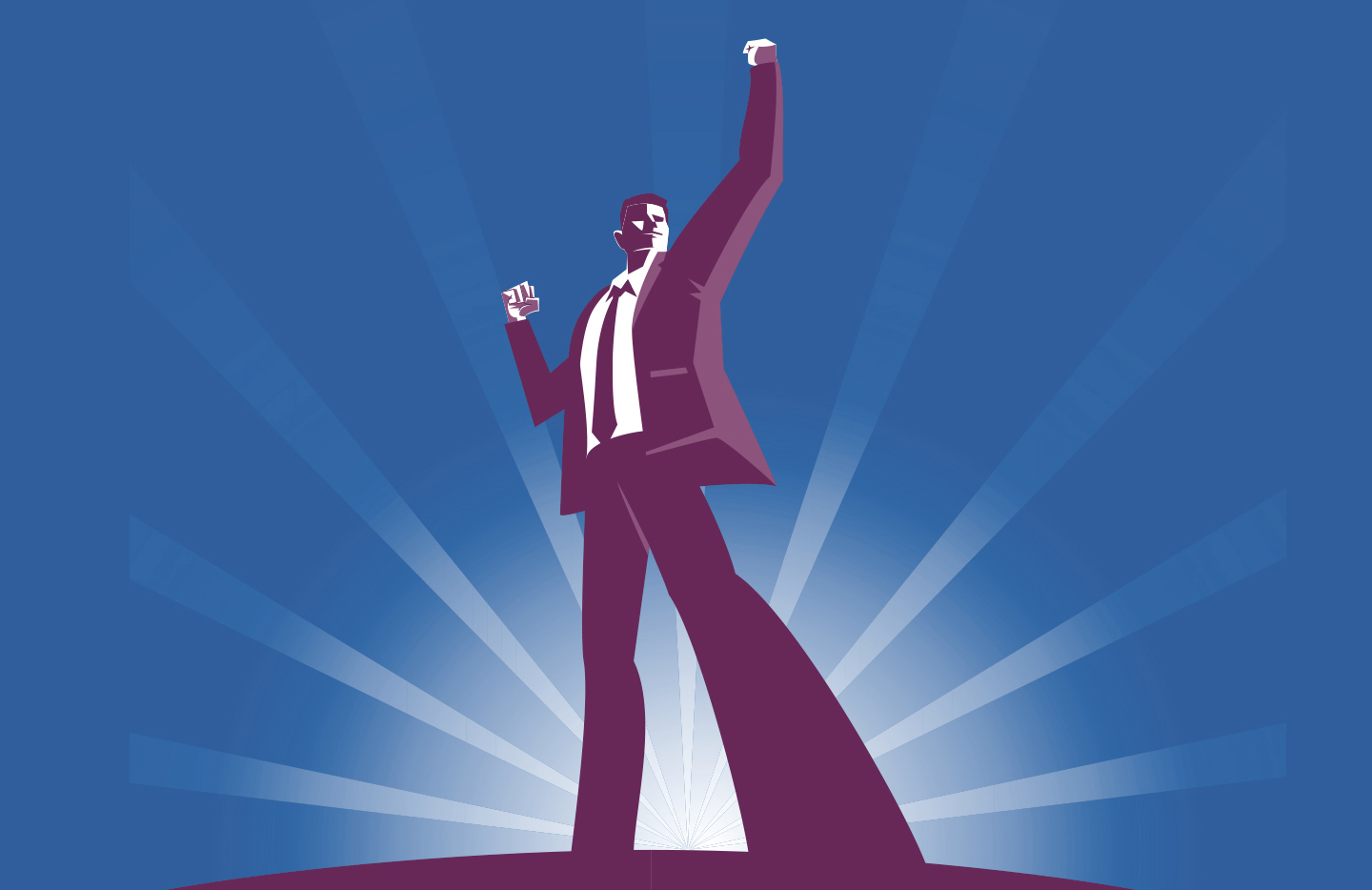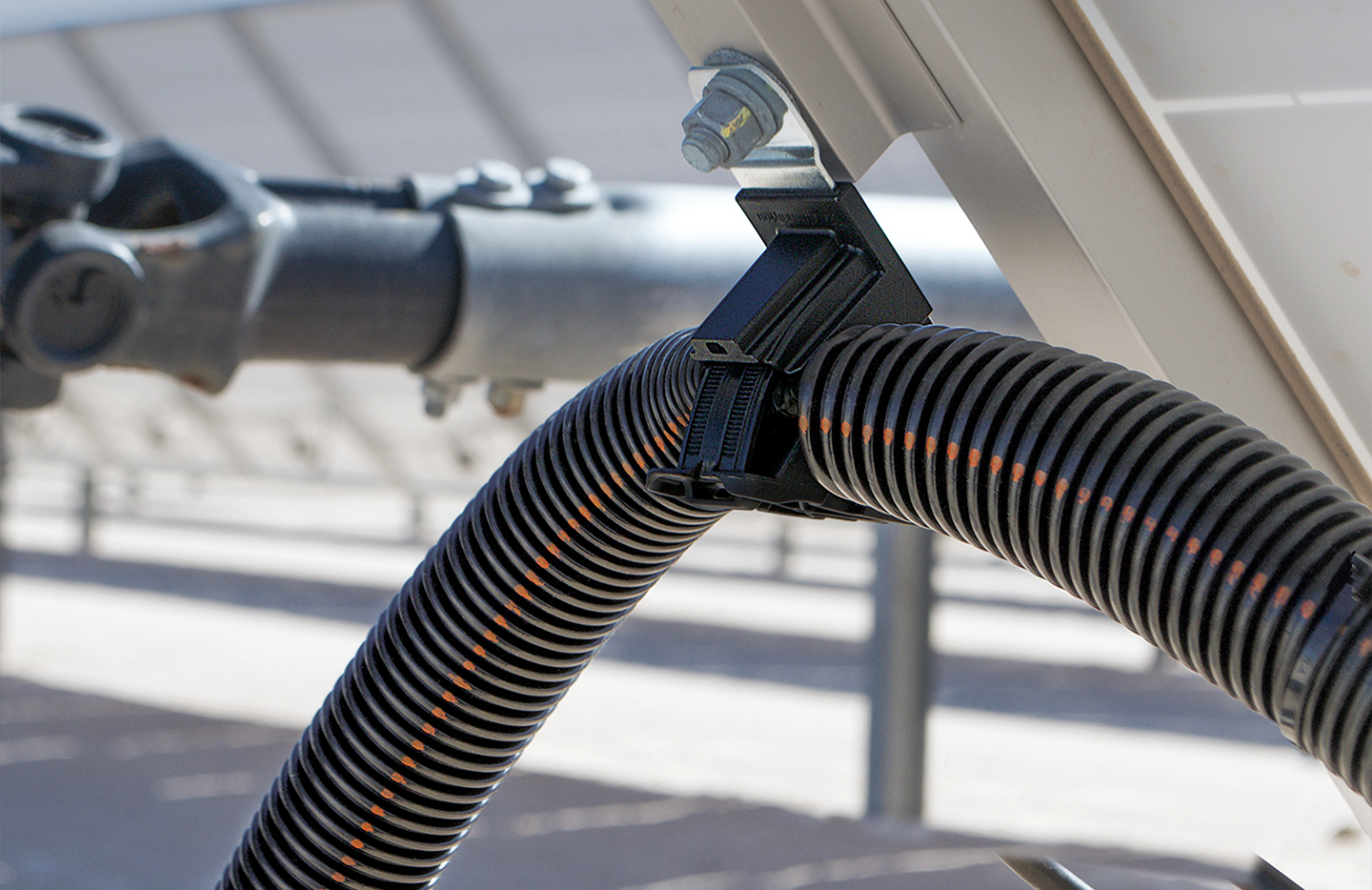 5. Don't lug the kitchen sink with you to the solar installation
Kitchen sinks are very useful for lots of reasons, but remember the phrase, "Everything but the kitchen sink?" Well, if you use our Ratchet P-clamp you won't be lugging everything but the kitchen sink to that remote freezing-cold or burning-hot location. Why? Because it can be closed around lots of different diameters, and that reduces your inventory. And with an operating temperature of -40 °C to + 105 °C, it measures up to harsh environments. No sweat, chill out.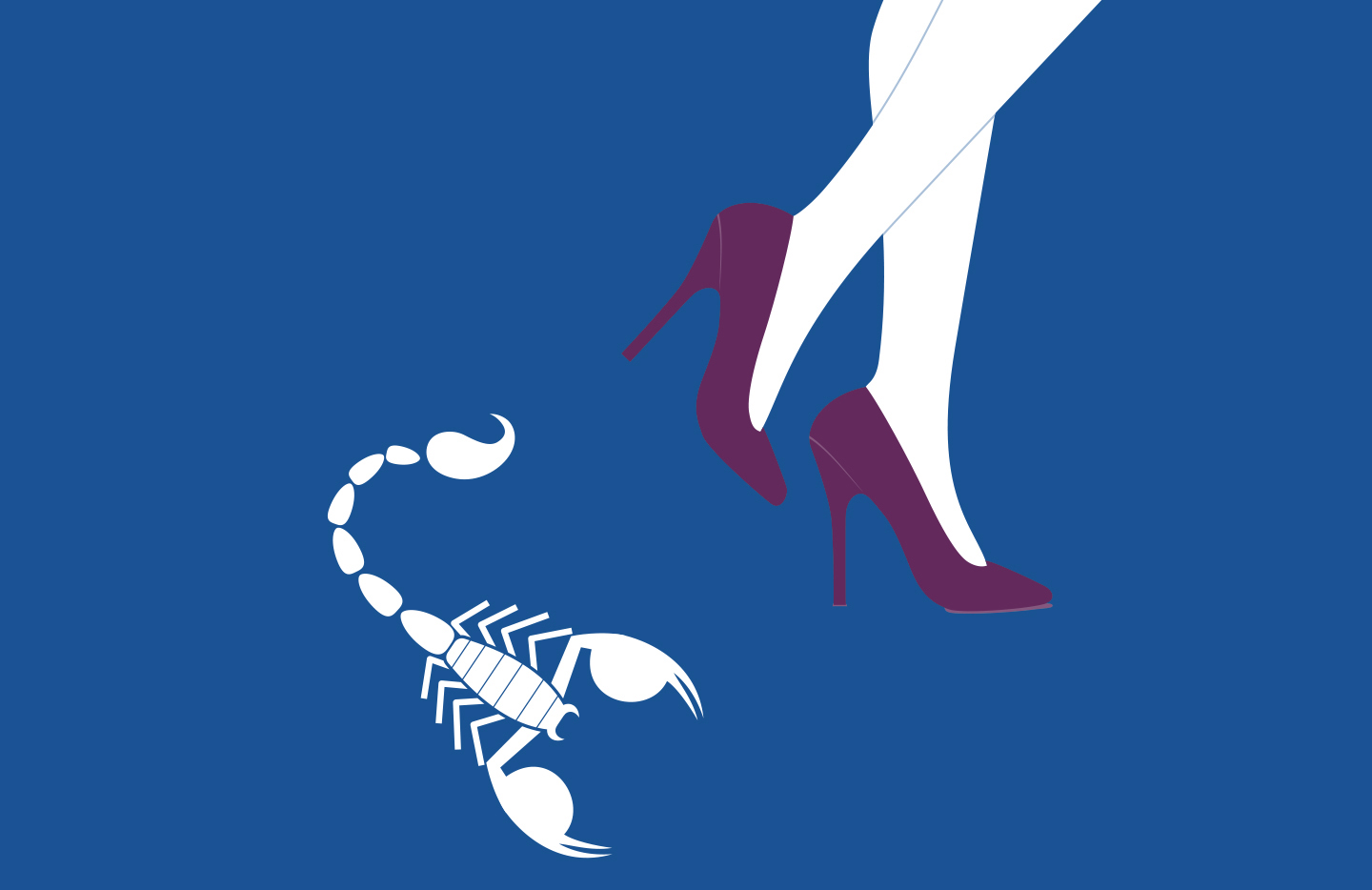 6. Watching out for "Joe Blakes" and scorpions
In Australia, "Joe Blake" is an affectionate way to describe a snake (it's a local variation of rhyming slang). The Antipodeans should know, what with some of the most venomous creatures around. Wherever you are in the world and snakes, scorpions and other dangerous critters are a lurking presence, pack your snake chaps and sturdy boots.
7. Who said only mad dogs and Englishmen go out in the midday sun?
Yes, among other things we're alluding to an iconic live album by the British musician Joe Cocker. So what's this got to do with cable management? When properly installed, metal fasteners can literally have the edge on plastic, and our MSC series metal solar edge clips are just made for that blazing midday sun in tropical and sub-tropical climates where humidity is high. That also means floating PV installations. Our tip: mad dogs etc. etc. stay out of the midday sun. The edge clip, though, is right in its element.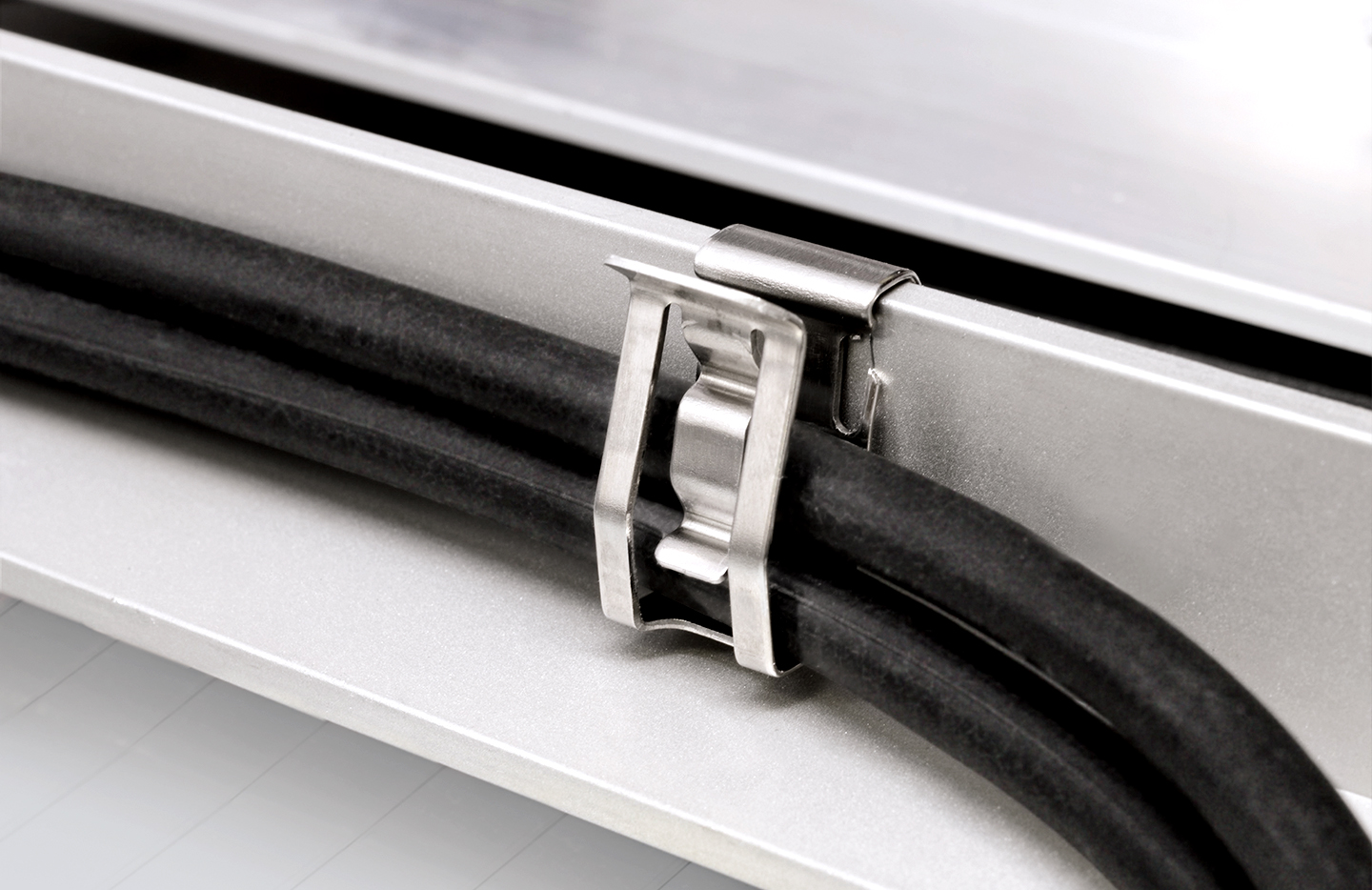 8. No need for hang-ups about this nifty clamp
If you hate installation jobs that leave you feeling you needed an extra hand, then the Series 6 Ratchet P-Clamp Solar Hanger is just the thing for you. It's really easy to hang in place and then close with one-handed. What you do with your other hand is up to you. But we predict that you won't stop giving it a thumbs up.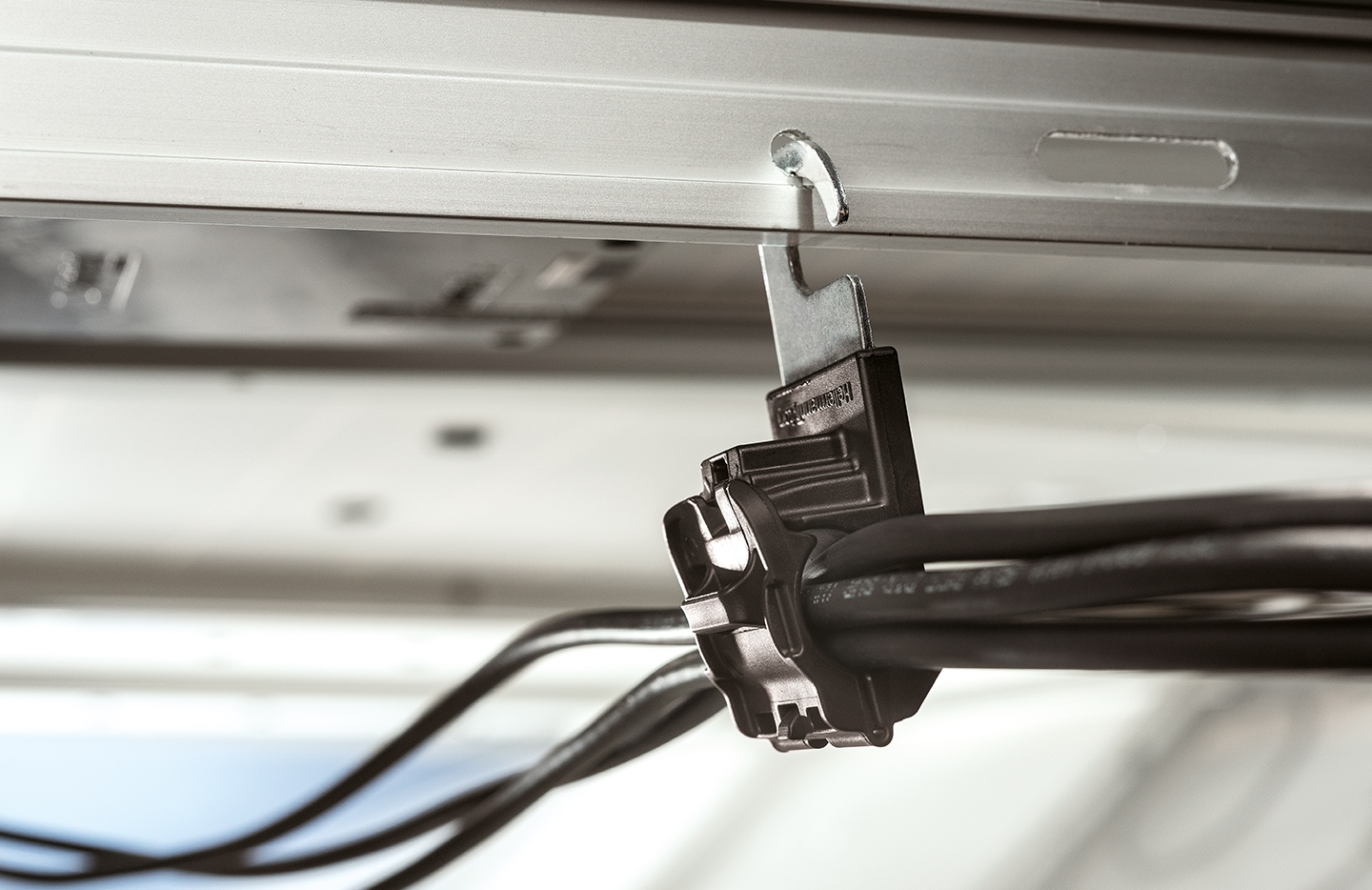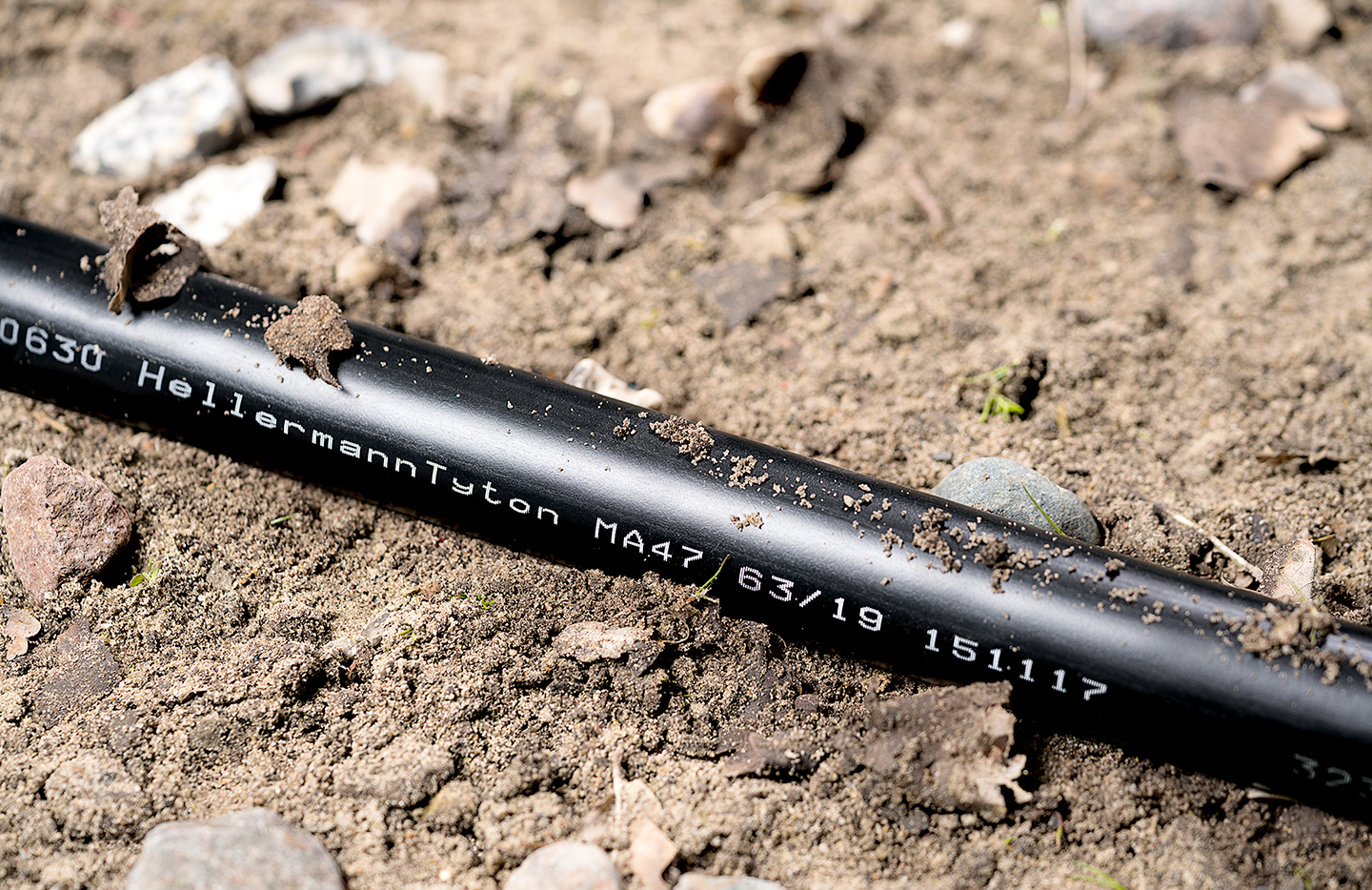 9. Snug jackets are great for extremes
Freezing cold or hot as an oven… at least solar installers can get some respite from the elements at the end of the day. That's not the case for the cable joints and DC/AC terminals in combiner boxes and inverter arrays though. They have to tough it out. Fortunately, they can be snugly wrapped and sealed against anything the environment throws at them with protective MA47 heat shrink tubing.
10. The trick is to stay flexible in really cold places
In Siberia, truck drivers leave their motors running all night so fluids won't freeze over. Some even light fires under their trucks to keep them warm. All this is to say that cold climates demand special measures. Keep in mind that plastic gets very brittle and inflexible in extreme cold and must be prepped, otherwise it may be damaged during installation.
11. All dressed up and somewhere to go
Finally, your wellbeing. Drink enough fluid and wear the right clothing for harsh conditions. Loose fitting layers are best against the cold, keep your head and neck warm, and pack spare clothes for wet conditions. Pack a hat, long-sleeve shirt and protective cream for hot conditions. Don't forget to wear safety shoes, and take along a hard hat to avoid head injuries while working underneath the racking system.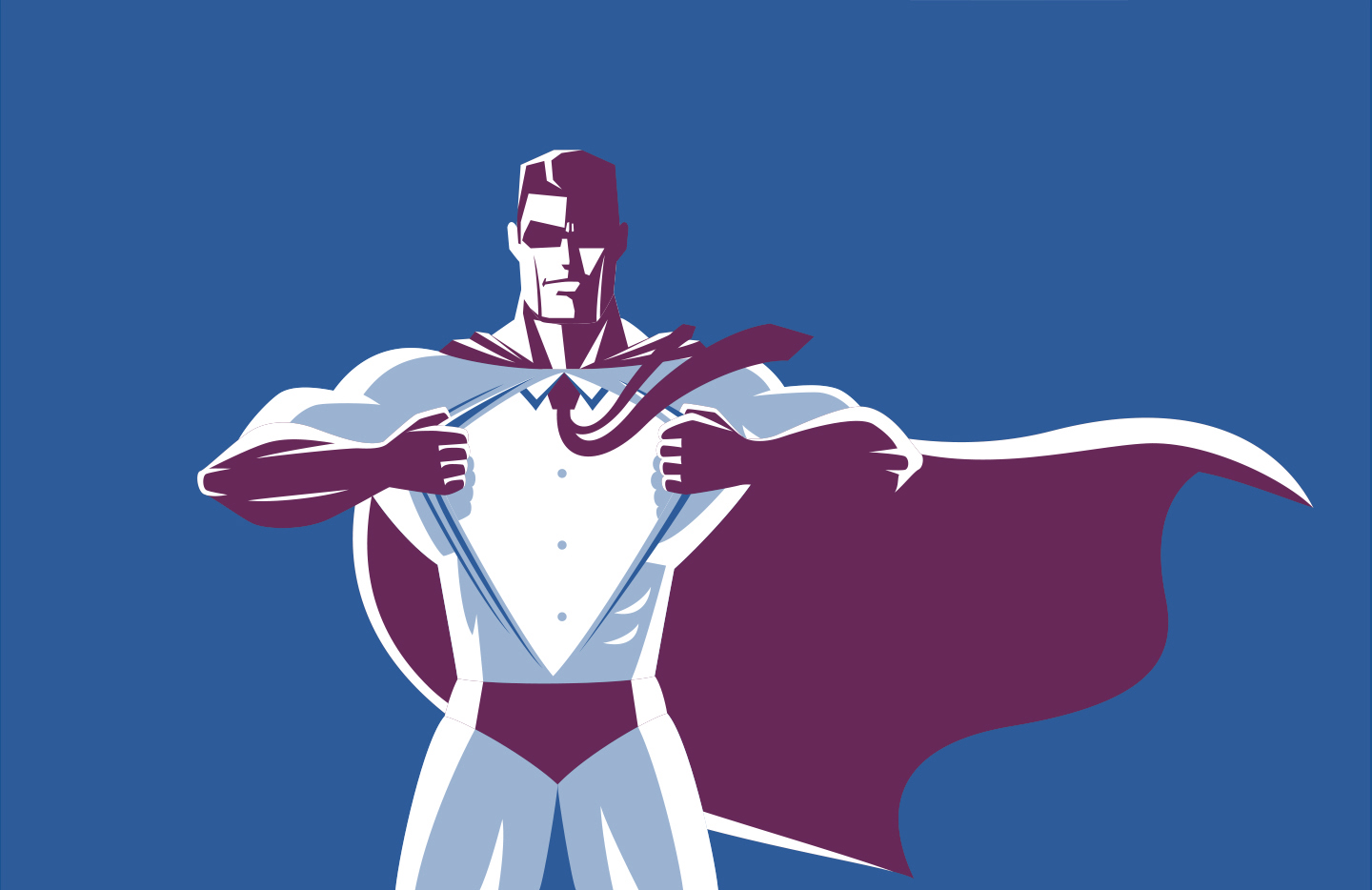 CONCLUSION:
One last thing: Please follow local safety rules. Happy installing! Your Team Sunshine.
Contact our experts
Are you interested in finding out more?
Our experts are always ready to offer help and advice, and answer any questions.
CONTACT TEAM SUNSHINE