Printable Solar Installation Labels : DCDISCT
3.75" X 1" PHOTOVOLTAIC DC DISCONNECT - 50/RL, Article number: 596-00238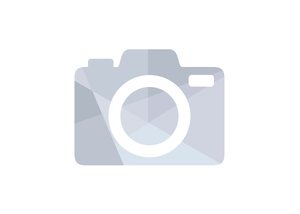 Certifications & Approvals
Application
For use on the DC Disconnect. Variable print can be added using a sharpie or thermal transfer printer.
Colour
Red (RD)
Colour of Print
White (WH)
Features and Benefits
Eliminate the need to have custom and expensive engraved plates ordered for each installation. Carry your own labels for use, on demand, at each installation while being assured of high performance, long lasting, outdoor durability while meeting all applicable local labeling requirements.
Pack Cont.
50

pcs.

Package Quantity per
roll
PART DESCRIPTION
DCDISCT-840/281-RD
Product Group
Printable Solar Installation Labels
Short Description
Solar Label, PV DC Disconnect printable Solar Label, 3.75" X 1.0", Red, 50/RL
Short Description
3.75" X 1" PHOTOVOLTAIC DC DISCONNECT - 50/RL
Technical Description
3.75" X 1" White text on red background that reads as: "PHOTOVOLTAIC DC DISCONNECT." - 50 per roll. Label is also printable with variable information by the installer.
Height (H)
25.4

mm

Thickness (T)
64.0

µm

Width (W)
92.25

mm

Width of Liner (WL)
98.29

mm

Width of LIner (WL)
3.87

"
| | |
| --- | --- |
| Adhesive | Acrylic |
| Adhesive Operating Temperature | -40 °C to +150 °C |
| CE Certification | No |
| CSA Certified | No |
| Curing Temperature | +10 °C |
| Halogenfree | Yes |
| Material | Type 840/281, Polyester, UV-stabilized, clear polyester laminate (840/281) |
| Operating Temperature - °C | -40 °C to +150 °C |
| Recommended Ribbon Type | TT822OUT |
| Specifications | |
| Specifications | CSA 66956, IFC 2012, NEC2014, NEC2017, NEC2020, UL 969 |
| UL Listed (US and Canada) | No |
| UL Recognized (US and Canada) | Yes |
| UL-File Number | MH14382, MH16736 |
Labels per Column
1
Labels per Row
1
Packaging 1 - Weight (kg)
0.521

kg

Weight
1.14

lbs

Weight
0.521

kg
| | |
| --- | --- |
| ETIM 6.0 | EC001530 |
| ETIM 7.0 Key | EC001530 |
| UNSPSC Key | 55121606 |